VEXU Robotics Team Qualifies for World Championship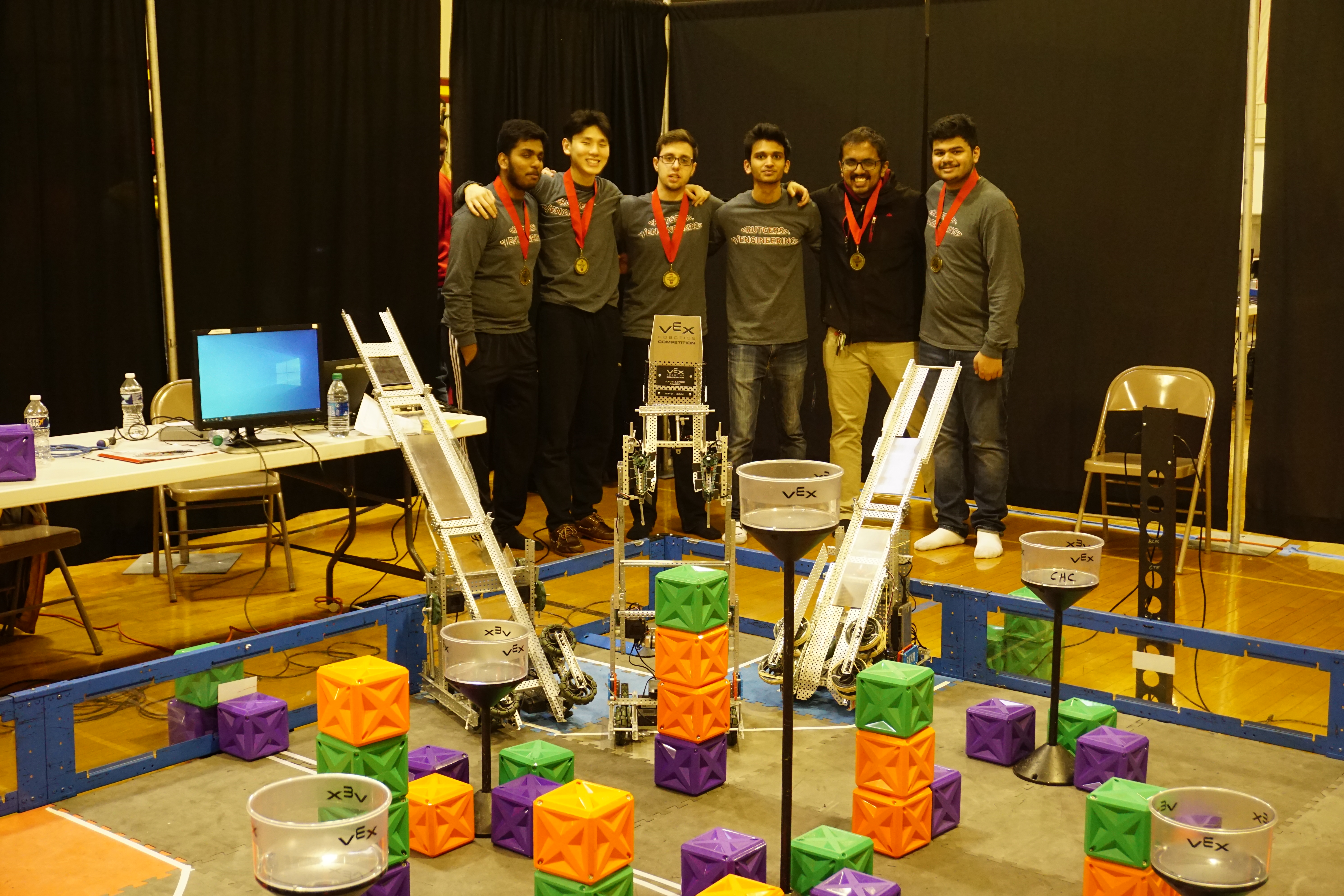 After winning Tournament Champions and the Design Award at the Widener University Competition, the Rutgers IEEE VEXU Robotics team aimed higher after missing out on a World tournament spot. They traveled to Baltimore, Maryland to compete in the VEXU Cardinal Classic competition. This time, they only brought one team, SKAR (Scarlet Knights at Rutgers), to compete. Of the over a dozen people who worked on the bots throughout the year, the team members who traveled to Maryland were:
Agam Modasiya
Akash Pathuri
Rakesh Warrier
Josh Chung
Karun Kanda
Damian Modzelewski
Competing against teams from Massachusetts, New York, New Jersey, Rhode Island, Virginia, Pennsylvania, and Maryland, the Scarlet Knights were able to get second in Skills and fourth in Qualifications. After moving on to the elimination tournament, they lost to the eventual tournament champions due to a disqualification.
After sticking around to cheer on their fellow New Jersey team, NJIT, the team was awarded the excellence award which qualifies them for the World Championship competition in late April where they will compete against teams from China, Mexico, New Zealand, and other teams from around the globe.